Yet another pic I took last night...with a twist.
Here's the original...Joey showing his muscles.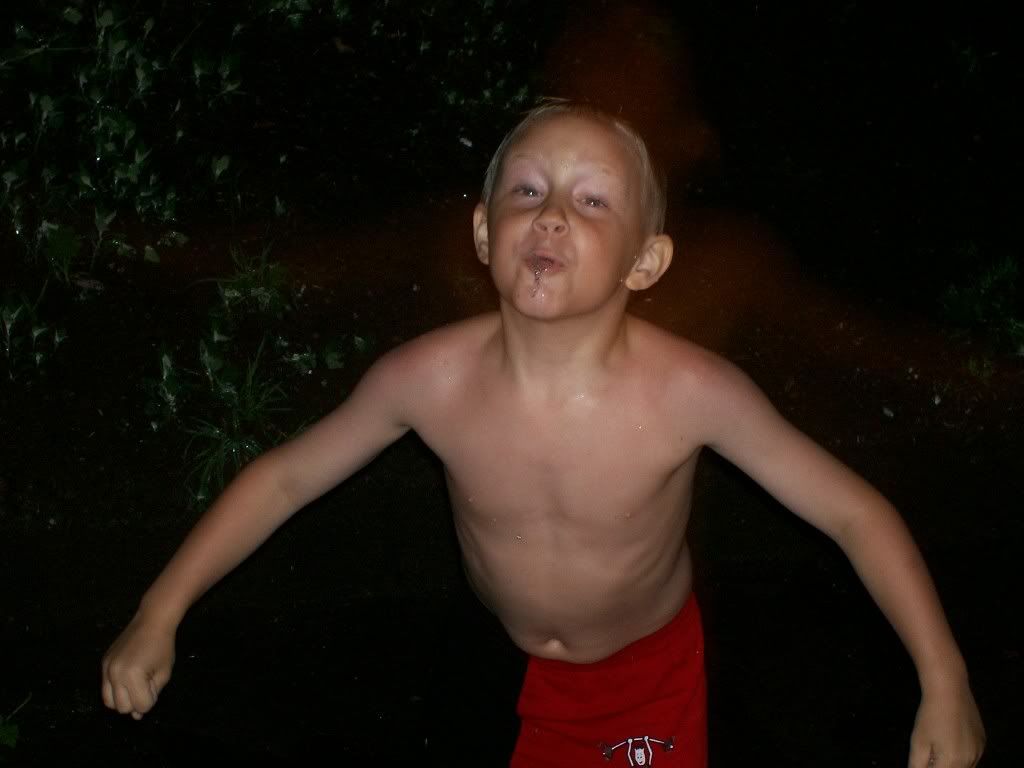 After we came in, the kids wanted me to screw around with their snapshots (you know, bend them, make them change colors, etc.), so I went into Photosuite. I changed the colors on the above pic, nothing else. This was the result...
I have no idea what that is behind him--no one was standing there. And like I said, I did nothing to alter the picture...just lightened it. Weird. Just thought I'd share my spookiness with you.
til next time...=)